We owe our success over the years to the people in our community who've been willing to collaborate and give us guidance when we've needed it. This year, we launched our first ever Advisory Council. The Advisory Council is an assembled group of talented professionals from different industries, who will help give our leadership team insight on the best way to move forward with creating new service lines that will allow us to provide in-home treatment to individuals with SMI. We have appreciated their willingness to volunteer their time in an official capacity to provide professional input that will help us continue to grow in the years to come.
There is so much value that is added to a growth development conversation when you have different voices from different professional backgrounds coming together. It impacts every part of your business because there are so many things to consider when you are looking to grow your organization in a new way. We want to make sure that we are looking at each decision from every angle and not missing any important detail. That's why we believe we've pulled together a group of advisors that will truly give us a universal perspective.
With a plan to meet twice a year, we had our inaugural Advisory Council meeting last month and we walked away from that first meeting confident in the growth Help in the Home has had so far and will continue to have in the future. That first meeting helped guide our research strategy as we explored the best way to start providing in-home treatment services. We weren't really sure what to expect from our first meeting, but it confirmed that we had chosen the right group of people to advise this next stage in Help in the Home's growth. We couldn't be more grateful for this amazing group of professionals.
Meet the Advisory Council
David Pickar, M.D.
David Pickar, M.D., is Adjunct Professor of Psychiatry at Johns Hopkins Medical School and the Uniformed Services University of the Health Sciences.  Dr. Pickar has served on the Psychiatry Drug Advisory Committee for the Food and Drug Administration (FDA) 2014-2018.  He is Fellow Emeritus of the American College of Neuropsychopharmacology and is Distinguished Life Fellow of the American Psychiatric Association.   
Dr. Pickar served in the Intramural Research Program of the National Institute of Mental Health (NIMH) for over 20 years where he was the Chief of the Experimental Therapeutics Branch dedicated to studying schizophrenia and psychosis.  Dr. Pickar's work revealing the therapeutic effects of alpha2 antagonist adjunctive treatment for schizophrenia is currently in clinical development.  Dr. Pickar participates in neuropsychiatric drug development with emerging biotechnology companies. 
Dr. Pickar served as Chair of the Tenure and Promotion Committee in Intramural NIMH and received numerous honors and awards in the course of his career, including the Judith Silver Memorial Young Scientist Award of the National Alliance for the Mentally Ill (NAMI), the AE Bennett Neuropsychiatric Research Award of the Society of Biological Psychiatry and the Meritorious Service Medal for Exemplary Performance of Duty from the U.S. Department of Health and Human Services. He has served as NIMH Consultant to the U.S. Secret Service and on the Scientific Advisory Committee of the American Foundation for AIDS Research.   
Dr. Pickar is founder and President of Gabriel Sciences, a company whose mission is advancing the development of a novel treatment for schizophrenia.  Dr. Pickar was also co-founder of Comprehensive Neuroscience, Inc a clinical trials and medical communication company where he served as a Director, Executive Vice-President and Chief Science Officer. 
Per Google Scholar, Dr. Pickar has authored or co-authored over 400 publications and with over 27,000 citations and an h-index of 86.
Dr. Pickar is the Producer of the documentary film, The Realities of Serious Mental Illness.  Dr. Pickar practices psychiatry in Chevy Chase, Maryland with emphasis on the care of seriously mentally ill patients and select forensic matters.  Dr. Pickar provides psychiatric services for Mobile Med a not for profit provider of care to a majority of minority and some of the most vulnerable patients in Montgomery County, Maryland.  Dr. Pickar has served as psychiatric consultant to the US Special Prosecutor. 
Dr. Pickar is a 1969 graduate of Rutgers College with Phi Beta Kappa distinction and Varsity Letter in Lacrosse.  He received his medical degree from Yale University School of Medicine in 1973.  After completing his residency in psychiatry at Yale in 1977, Dr. Pickar joined the NIMH as a Commissioned Officer of the United States Public Health Service from where he retired as Captain (0-6) USPHS in 2000.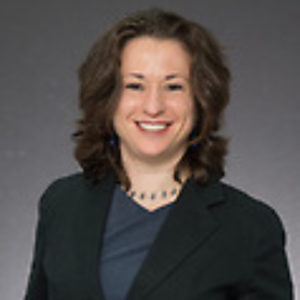 Jamie Lerner, PhD
Jamie Lerner, PhD, has been working in management for over 20 years specializing in HR and Operations, both as a consultant and as a change agent within organizations. 
Jamie has a PhD in Industrial & Organizational Psychology, an MBA, and is certified as a SHRM-SCP and PHR. The services she does for clients varies, and includes:
Training, including management/leadership training, performance management, Title VII, and communication

Team-building, including work on Clifton Strengths

Recruiting 

Employee relations issues

Performance Improvement

Compensation Analysis

Handbooks

Compliance focusing on many issues, including COVID, pay laws, EEO, multi-state employment, 

Communication & Company culture

Coaching
Jamie also does some volunteer work, and currently serves on her local SHRM chapter (MCSHRM).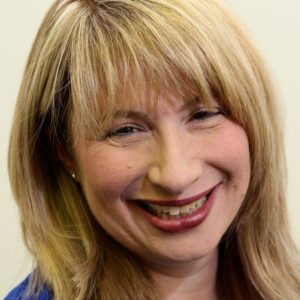 Becky Corbett, MSW, ACSW
Becky Corbett is an international speaker, trainer, and executive coach in intentional growth, leadership and career development and Producktivity®. Becky has 30 years of non-profit executive management experience with mission-driven organizations, membership & trade associations, and colleges & universities. 
Becky is President & CEO of BSCorbett Consulting, a member of the Academy of Certified Social Workers, a John Maxwell Team Certified Coach, Speaker, and Teacher, Career Services Consultant for The University of Alabama School of Social Work; and the author of The Bridge to Hope & Healing®: 9 Principles to Guide You in a Moment of Crisis. 
Becky is fiercely dedicated to inspiring people to lead and helping communities, organizations, and individuals move ideas to action.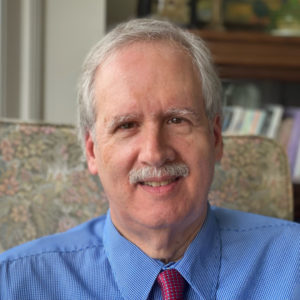 Jack Leiderman, MSW
Jack Leiderman received his MSW from the University of Maryland at Baltimore, which included completing a psychotherapy training program at American University's counseling center. Jack joined the social work department at Chestnut Lodge Hospital and spent the better part of a decade there working with patients with psychotic disorders, and their families.  During that time, Jack established and directed a new outpatient clinic at Chestnut Lodge, expanding the hospital's continuum of care. Subsequently he served as Clinic Director of two large public mental health clinics in Rockville and Silver Spring Maryland. 
For the past twenty-plus years, Jack has been in private practice in Rockville Maryland. He provides psychotherapy to adults who have a variety of mental health issues and diagnoses, including psychotic disorders. Jack also provides consultations to families of individuals diagnosed with psychiatric illness. Jack has worked with numerous Help in the Home clients over the years, and more recently has served as a consultant to the Help in the Home staff on a range of clinical topics.
Shannon Harris, MBA
Shannon Harris received her bachelor's degree in psychology from The University of Central Florida in 2008. Shannon received her Master's Degree in Business Administration from The University of Memphis in 2016. Shannon is also a certified yoga instructor through Yoga Alliance with an additional certification in Yoga for 12 Step Recovery. 
Shannon began her career in behavioral health as an intern counselor at a substance abuse treatment facility in Orlando, Florida in 2008. In 2009, she accepted an administrative assistant role at a residential psychiatric treatment facility where she discovered her love for the business behind mental health treatment, eventually moving into a national outreach role within the organization. Since 2011, Shannon has worked in outreach and business development for behavioral health organizations. 
In addition to bringing a wealth of industry knowledge to the Help in the Home team, Shannon excels at creating and nurturing connections within the community. Shannon does this with an exceptional level of heart and skill, and there is no better person to represent Help in the Home. 
In her free time, Shannon enjoys spending time with her husband and two dogs. She also enjoys practicing martial arts, yoga and riding her Peloton. Shannon also participates in a writing group where she is currently working on a true crime story.